About our current Strategic Plan 2022-2025
The Strategic Plan 2022–2025 guides UN Women — with an eye toward the 2030 deadline to achieve the Sustainable Development Goals (SDGs). It articulates how UN Women will leverage its unique triple mandate — encompassing normative support, UN system coordination, and operational activities — to mobilize urgent and sustained action to achieve gender equality and the empowerment of all women and girls.
Our global results achieved through the implementation of UN Women's Strategic Plan 2022-2025 will become available in early 2023. If you would like to be notified once the information is available, please send us a message through the contact form.
In the meantime, learn more about the current Strategic Plan by scrolling down or visit the Strategic Plan page on UN Women's website. You can also learn more about results achieved under the previous Strategic Plan 2018-2021 here or results achieved in UN Women's first decade here.
Given the interconnected nature of global challenges, UN Women will focus on integrated approaches to address the root causes of gender inequality, effect broader systems change and achieve long-term development and humanitarian results across:
SYSTEMIC OUTCOMES
deployed to drive medium-term results
OUTPUTS
driving organizational effectiveness and efficiency
Image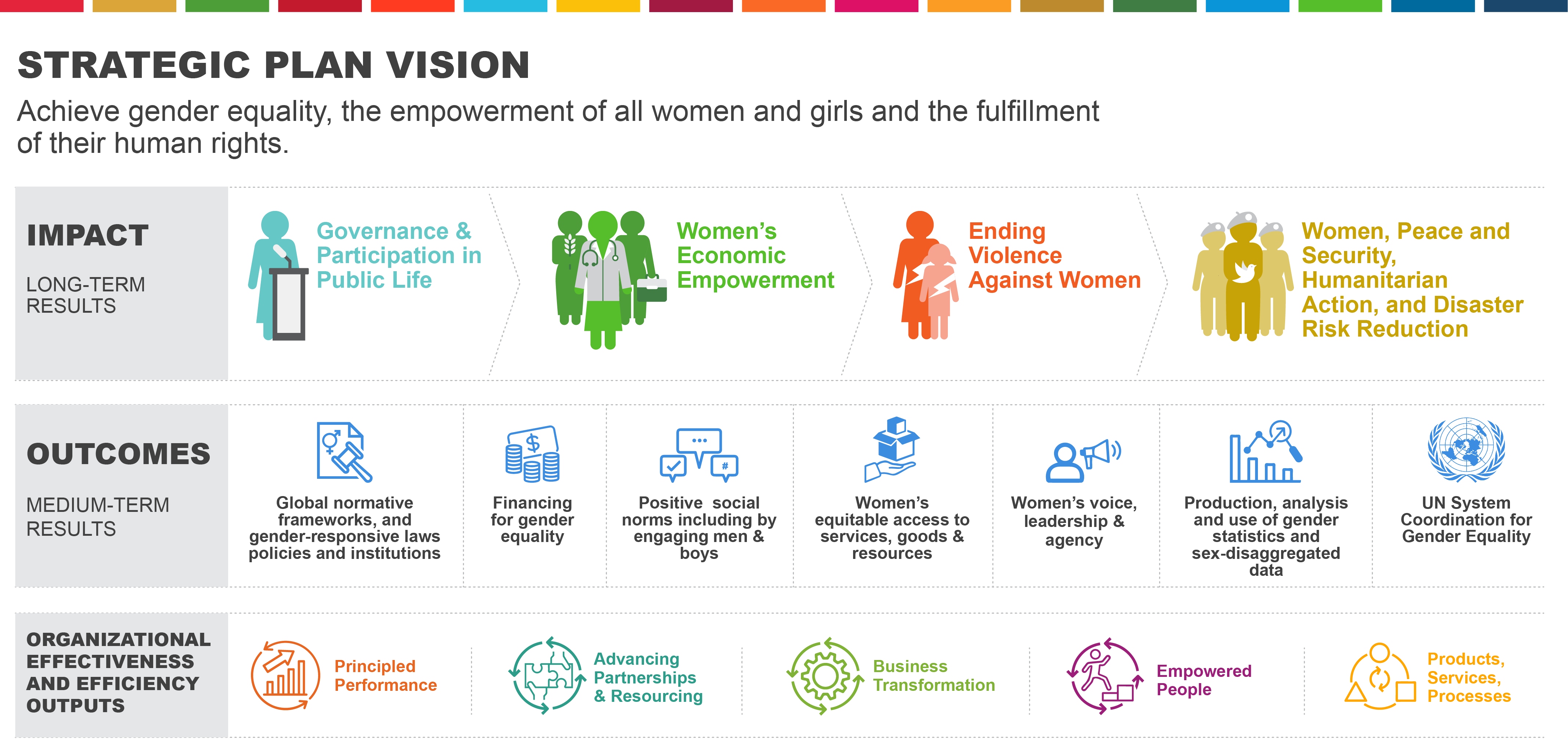 Watch our video "Introducing UN Women's Strategic Plan"